The Perfect Franchise Owner
Our Owners Understand Quality
Gong cha franchisees are excited to be a part of a growing industry and thrilled to take their place among a leading brand. When you own Gong cha franchises, you'll be able to capitalize on your entrepreneurial drive with a system proven around the world. From Asia to the U.S., Gong cha franchisees consistently benefit from our premium products, our commitment to service and our franchise system built on quality above all else.
Standing Out Comes Second Nature
With Gong cha, you'll join an elite array of owners who share many traits in common. They're driven. They're goal oriented. They're willing to go the extra mile for their guests. If that sounds like you, then you might be perfect for Gong cha.
Growth is on Your Horizon
You're excited for the opportunity to expand your reach and you know Gong cha's global appeal is the way to do it.
You Aren't Afraid to Lead
You'll stake your claim to the premier player in the bubble tea industry as you deliver premium bubble tea to your guests.
You're Committed to Service
Your guests are your key concern, and giving them the refreshing, delicious drinks they crave is your mission.
You're ready to take everything Gong cha can deliver and turn it into an exceptional experience for everyone involved.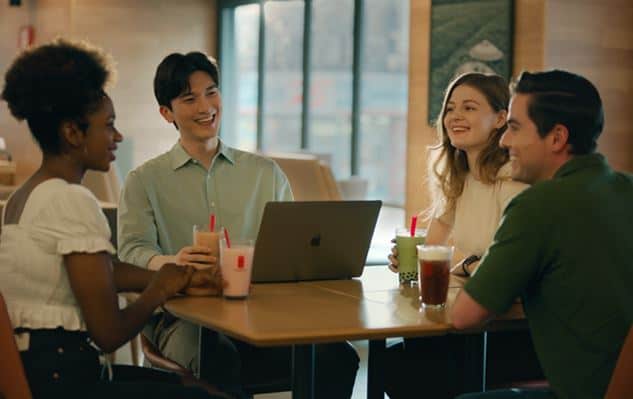 The Industry is Ready. Are You?
Bubble tea is growing quickly and Gong cha is proud to be leading the way. More and more fans are jumping on the bubble tea bandwagon and our territories are filling up fast. Ideal Gong cha owners know when to seize opportunities and they're excited to grow with Gong cha.
Is Bubble Tea Where You're Meant to Be?